I'll be teaching several online and in-person creative writing workshops this Spring and Summer and collaborating with incredible people and organizations along the way. There's something for every budget and interest here! Choose your literary adventure below!
Register Now: 4 Week Online Writing Workshop Starts April 12
Your stories matter. I will help you to dig deep into the weird, wonderful, raw specificities of your personal experience and turn that treasure into captivating, unique creative prose.
Write From The Raw Places at The Historic Sou'wester Lodge in June!
Come visit the historic Sou'wester Lodge on the beautiful Long Beach Penninsula in Southern Washington, stay in a gorgeous vintage travel trailer or cabin, and spend a day writing with your shadows with professional shame slayer, coach, and therapist Gina Senarighi and writer, author, and educator Cooper Lee Bombardier. Wednesday June, 13, 2018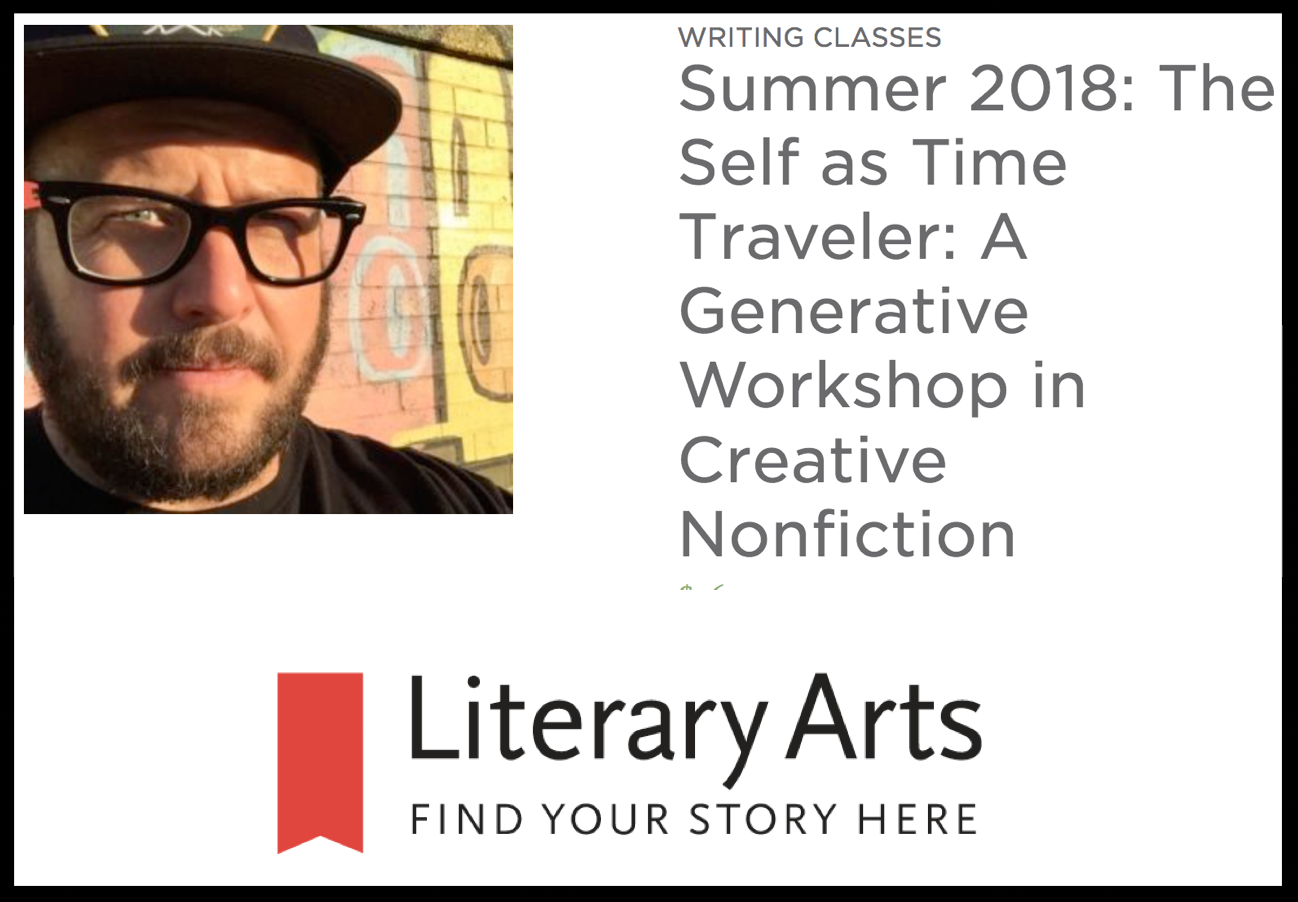 The Self as Time Traveler: A Generative CNF Workshop
Join me for a weekend creative writing workshop at Literary Arts in beautiful downtown Portland, Oregon.
"The Self as Time Traveler: possibilities of narrative position in Creative Nonfiction writing"
In this two-day generative creative nonfiction (CNF) writing workshop, we'll explore the unique power of the nonfiction narrator to move through time. We're faced with a crucial need to discern the proximity of the narrator to the self-of-then that will best serve the aims of our piece. Through interactive discussion and in-workshop writing experiments, we'll gain new tools to empower our CNF narrator-selves.
Queer Bodies/Queering Forms: 6-Week Online Writing Workshop
COMING SOON: I'm thrilled to team up with Corporeal Writers to teach a 6-week online creative writing workshop on hybrid forms and constraint-based writing! Class begins July 15, 2018!